Best Sellers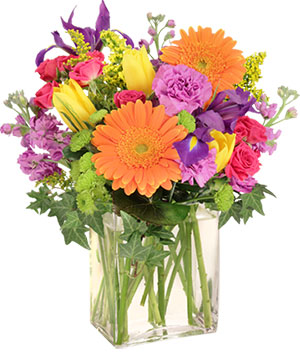 Celebrate Today!
Bouquet
Whether you're celebrating the birth of a child, kindness of a friend, the closing of a business deal or showing appreciation... Celebrate any occasion or brighten any day of the week with a colorful bouquet of fresh flowers! Don't they deserve a day that's all about them? Call WHITE LAKE GREENHOUSES FLORAL or order online today.
More Info
Floral Arrangement Best Sellers
Check out our best selling flowers then buy online or visit our flower shop in Whitehall Michigan, just a short drive from Montague, Twin Lake, Muskegon, & surrounding areas. These bouquets are expertly arranged by our florists and great for many occasions!